Our helicopters and pilots
In order to provide the best possible service and experience, we use modern helicopters from STORM HELIWORKS. We have a helicopter on site throughout the season.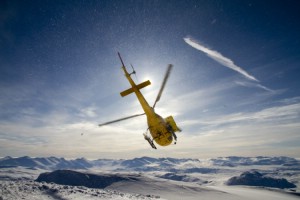 Our helicopters for heli-skiing
We use AS 350 B3 models.
The pilots
All our pilots have extensive experience flying in the mountains but also from other difficult air missions. Besides all the needed certificates from the aviation authorities, they also have extensive experience in working with heli-skiing.
All pilots also have training in avalanche awareness and rescue to further enhance our security.