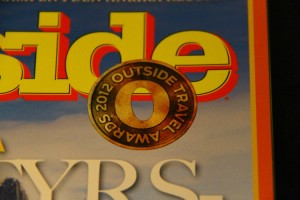 Outside Travel Award to Best skiing at the moment
Happy and proud. Outside Magazine likes our "Best ski at the moment" trips. Take a look at the best way to ski powder in the Alps.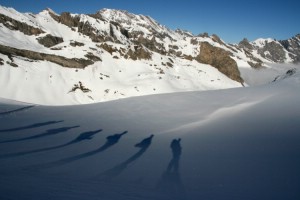 Haute Route
Join us on this classic multi-day ski tour from Chamonix to Zermatt. This classic journey was first completed as a glacier trek in the summer of 1861 by members of the Alpine Club. They named it the High Level Route. The name was translated into French and became commonly known as the Haute Route when it was first successfully undertaken on skis in 1911.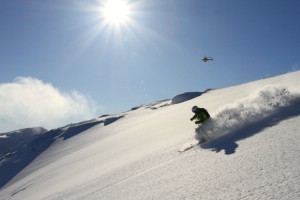 Heliski in northern Sweden
200 km north of the polar circle is where we have our heliski operation. This is one of the best keep secrets of skiing in Europe. 5000 square km of wilderness and more then 200 peaks with untracked snow.