Corporate groups – incentives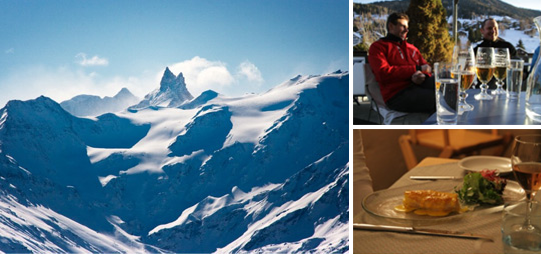 Events with Mountain Guide Travel!
Our events are bespoke and hand-executed. Therefore, there are only a few per year and each one of them is unique. No one can be an expert in every corner of the world and we have therefore chosen to hold our events in the two regions, Chamonix-Courmayeur and Riksgränsen-Narvik.

Together with you we build up a concrete plan linked to your expectations.

We can, with our experience and unique expertise, provide you with customized, secure and exclusive adventure in an environment where not just anyone can take you.

We act as sparring partners in group development and team building.

We will, in an educational way, give everyone who is attending the event something to take with them back, both to their job, private life, and definitely not last, something to share with colleagues and clients.

With us, you get exclusive tips and ideas on the fringe events for the company/organization.


Why choose us?
What distinguishes us from our competitors is that we are educated, graduated experts on the environment you want to travel to and also live and work there most of the year. We have fantastic local knowledge and thanks to that we can offer you a different kind of luxury. For example, the untouched snow field, the silence and the genuine feeling in the small village high up.

If you choose conferences and events with Mountain Guide Travel you will work together with some of the best people operating in the alpine and mountain environment.

You will be pleasantly surprised when you meet the team for your trip. A responsible senior mountain guide with extensive experience in business and leadership, a local project manager who knows the practical things in the field and a number of mountain guides and ski instructors who take care of activities during the days. We also have well established contacts with bars and restaurants in the area, the places who will offer you extra superior service and quality.

Who are we?
We like challenges. Life becomes more fun if we give ourselves the opportunity to develop and learn as often and as much as we can.

Our strength is first and foremost our specially chosen professional mountain guides with years of experience, a good selection of activities, unique local knowledge and the desire to give you something special for your event. We want all events to bring as much development as possible for everyone involved.

We are creative, energetic, committed and competent. One of the best things we know is to be able to offer challenges and joys to others.

We are happy to discuss and design your events.

Contact us!
Mail: info@mountainguide.se


Number of days:
Price:
(
Exchange Rate for Euro vs American Dollar
)
(
Exchange Rate for Euro vs British Pound
)